I'm not a big fan of New Year's resolutions. I try to live my life with intent, so try not to need to resolve at the new year - it seems to be setting myself up for failure.
That being said, I love this list of New Year's resolutions from Woody Guthrie. I think I could add a few of these to my "how to live" list. Thanks to
boingboing
for posting this.
Do you do resolutions? Are there any you'd like to share?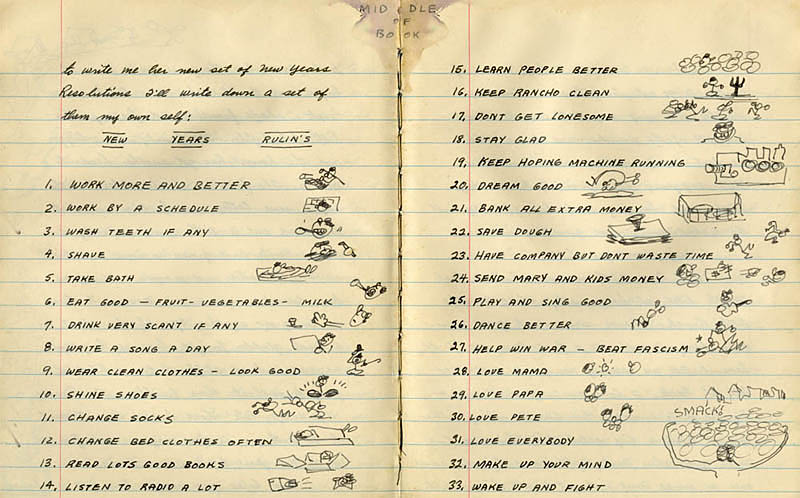 (c)2011
Laura S. Packer