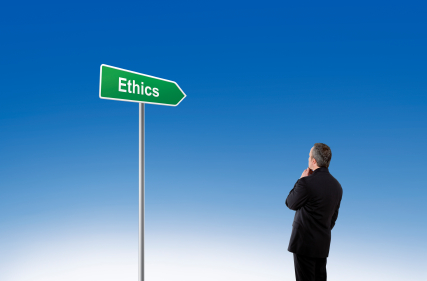 This American Life
, a nationally syndicated public radio program, recently devoted an entire hour of their programming to a piece by monologist
Mike Daisey
, an artist walking in the footsteps of
Spalding Gray
. Mr. Daisey calls himself a storyteller, although he uses notes on stage. The piece, an excerpt of his longer performance work called
The Agony and Ecstasy of Steve Jobs
, focused on terrible working conditions in a Chinese factory that manufactures iPhones and many more of the electronic devices we've become dependent on. The piece asked us to consider the price of our convenience, our technology, our love of the shiny and new. This led to hundreds of thousands of people demanding that Apple be more accountable in its manufacturing practices, exposes in the New York Times and more. It was a powerful thing to witness, the richest company in the world having to answer to a storyteller.
This week This American Life devoted an hour of their programming to a
retraction
of the Mike Daisey piece. It turns out Mr. Daisey lied. Or elaborated. Or added dramatic content, however you'd like to phrase it. And all of this has me thinking about the power of storytelling.
I've written before about the ethics of storytelling, in particular regard to the ethical standards of
performers
and
venue organizers
. Mr. Daisey's stage piece, the powerful response to it, his manipulation of the truth, and what is ultimately his unwillingness to be accountable for deceiving his listeners has me considering the astonishing power of a well told story, the boundaries between truth and fiction, and why storytellers - be they performers, CEOs, textbook writers or parents - need to be mindful of how they say what they say.
Storytelling is among the most powerful and action oriented of media. A well-told story can and has changed the world. The stories of
Dr. Martin Luther King
changed the world. So did the stories of Adolf Hitler. How we craft that story has enormous impact on our listeners and it is nothing less than unethical to present a symbolic truth as a literal one, because audiences so want to believe what we say. Personal storytellers
may exaggerate details
of their lives - the car might be bigger, the storm might have been worse - but if we are asked, we must admit the exaggeration. This doesn't lessen the authenticity of the story, it merely moves a portion of the story into the realm of symbolic truth.
Performing storytellers ask their audiences to enter a specific world. They ask them to accept their narrative as holding some form of truth, whether it's metaphoric truth (like you might find in a
fairy tale
) or literal truth (as one assumes exists in a personal story). When you tell a personal story, as Mr. Daisey does, your audience wants to believe you. This means no matter how shocking, funny or moving, the audience agrees to believe the teller. This creates a bond between teller and audience, because it means that everyone realizes they are less alone; we find ourselves in other's experiences, even if those experiences are foreign to us. When that contract is violated the audience has every right to feel distressed, because they came into the experience expecting to be told stories they could identify with. In the case of Mr. Daisey's piece, the audience could identify with his shock and horror at the conditions in the Chinese factory, his shame at loving the products produced there and be moved to action out of sympathy for the oppressed workers.
Had he chosen to tell his audience at the outset that parts of his story were dramatized, I don't believe it would have lessened the impact of the story or the connection he forged with them. Spalding Gray, the great monologist, often started his pieces by letting everyone know exactly what was real and what wasn't. The pieces were still powerful.
By violating the trust of his audience, Mr. Daisey has undermined his own determination to change the truly deplorable working conditions in these factories. We, his listeners, now question his entire story, not just the pieces known to be less than factual. What's worse, next time we hear a story about people working in terrible conditions, while we may feel sympathy, a small voice inside will wonder if this is true and we might hesitate to act more than we would have before. And that violates ethics well beyond those of a storyteller abusing the trust of the audience and the power of story.

--------------


Update, 20 March 3:30 pm.
The New York Times reports
Mr. Daisey has slightly modified his show in light of the controversy.
(c)2012
Laura S. Packer